In September 2021, an inquiry from a Cameroonian client was received through the mailbox. In the inquiry, the client described the needs and working conditions. According to the client's working conditions and needs, we recommend the client to use the European single girder gantry crane. The following is the specific content of the inquiry. and details.
Cameroon client's inquiry:
"We are presently manufacture the wrapping blown film bags. We have invest on the production of IML containers. We have already acquired the injection machines and the molds from our supplier.
Now we need a crane system to lift the IML molds for charging on machine as production requirement."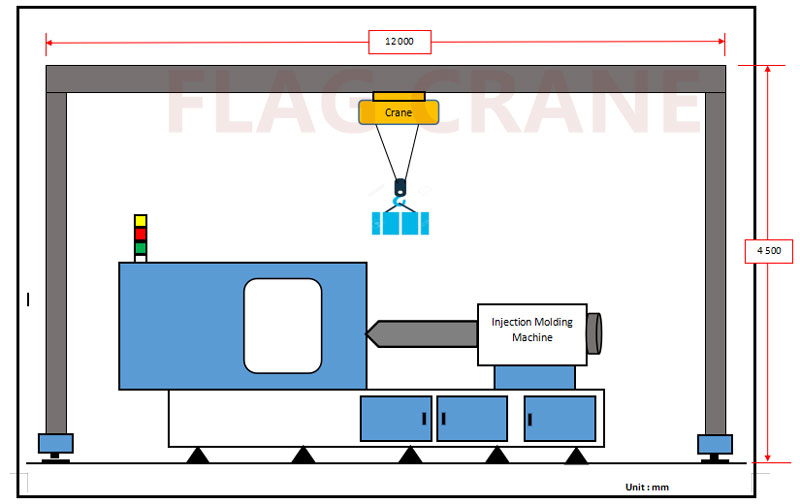 After receiving the client inquiry, we communicate with the client to confirm the following:
1. In the span direction, there is no size limit, the total span of the gantry crane needs to reach 12m.
2. The height is limited to 4.5m, and the effective lifting height of the hook must be at least 3.3m.
Based on the above client needs, we recommend the European-style single-girder gantry crane solution to the client. And inform the client that the European-style single-girder gantry crane can meet the size requirements, and also has the advantages of high working level, maintenance-free and two-speed lifting, so as to facilitate client later use and maintenance. Afterwards, the client checked the information of flagcrane and confirmed the order after communicating some business details such as production, delivery time, transportation and so on.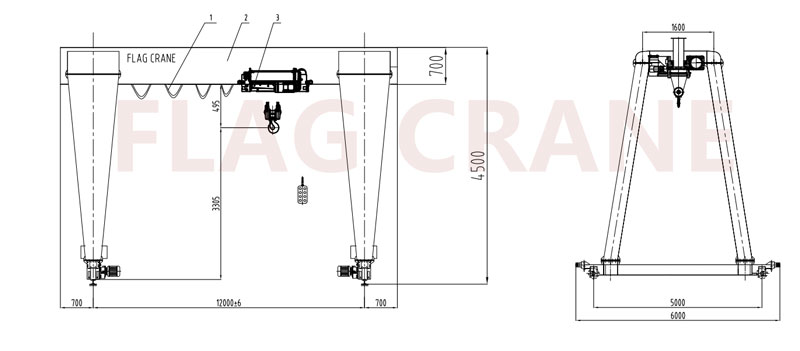 According to the agreement between the two parties, the production and delivery were completed within 4 weeks, and the delivery and transportation were arranged.
Below are pictures of the production, transportation and installation of the gantry crane: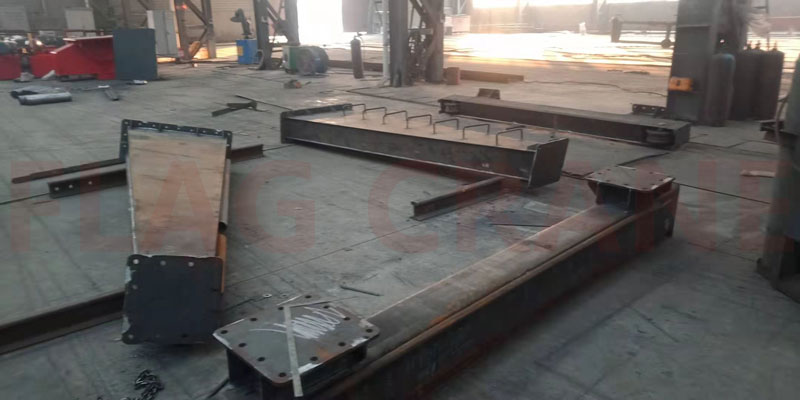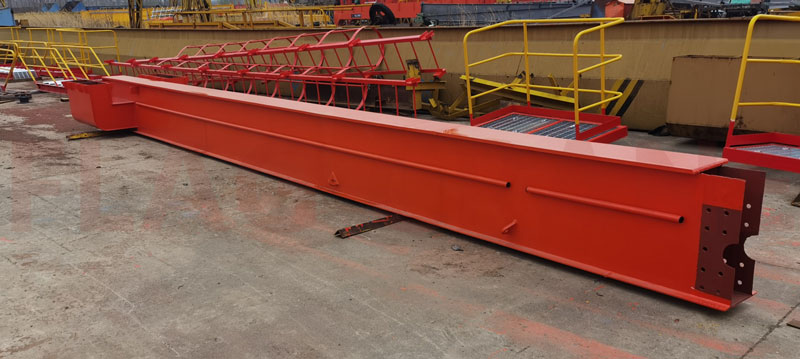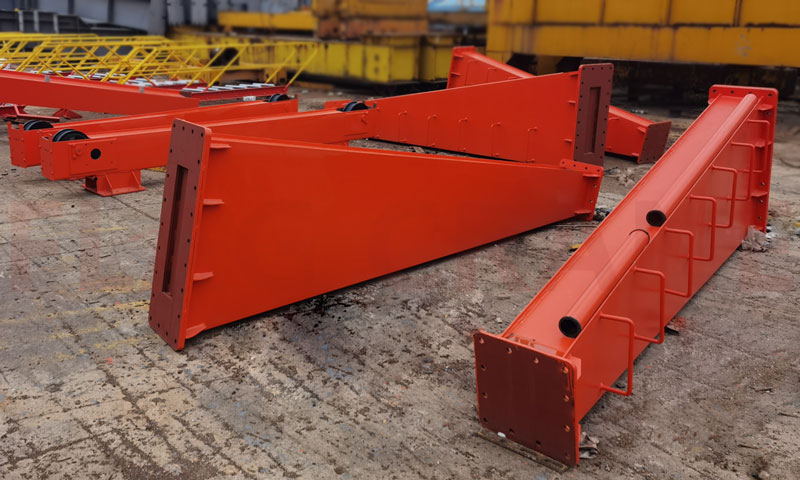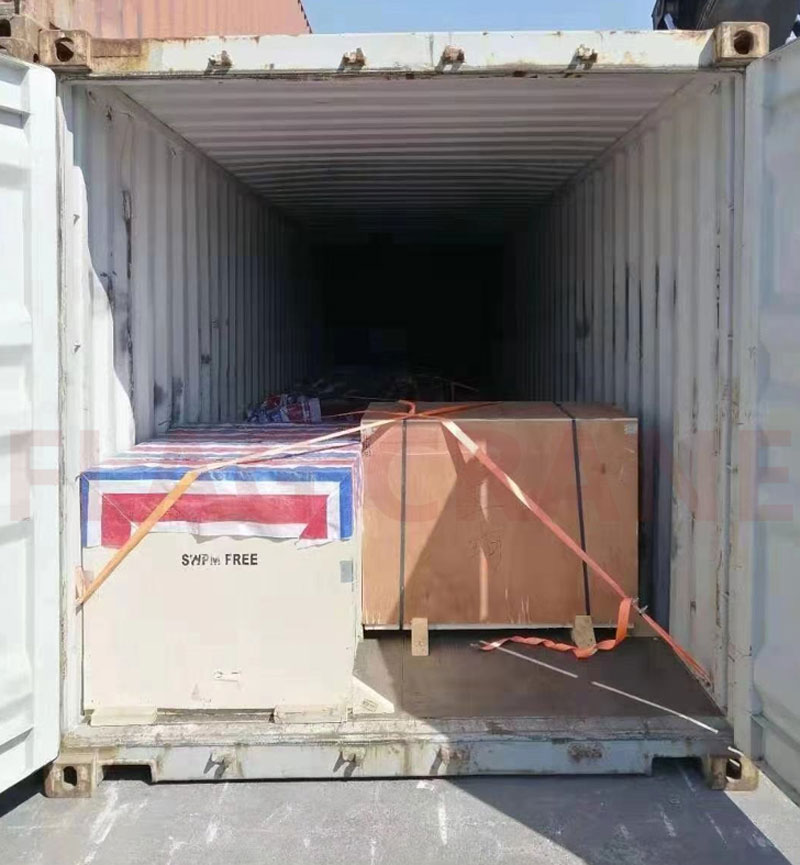 After the client received the goods, due to the impact of the epidemic, the client finally completed the installation and use in April 2022. After nearly 7 months of actual use, the client feedback was very good and highly appreciated the models and services recommended by flagcrane, and said that they would recommend to a friend.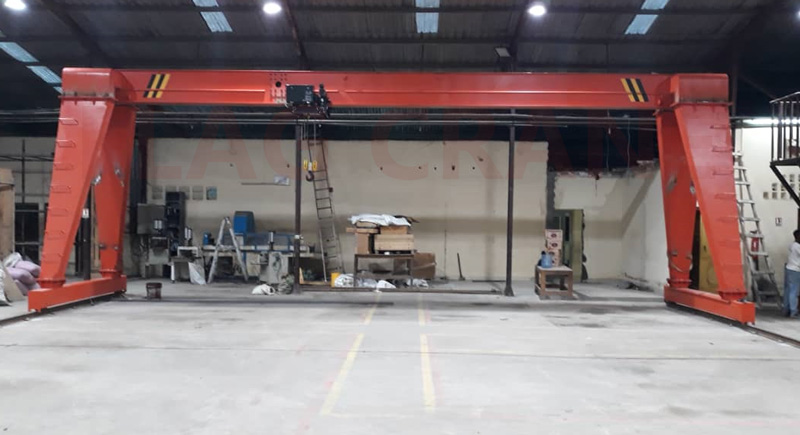 Flagcrane has a professional technical team, which can design and produce standard and non-standard cranes. If there are other special requirements, it can be customized according to user needs and negotiated by both parties.