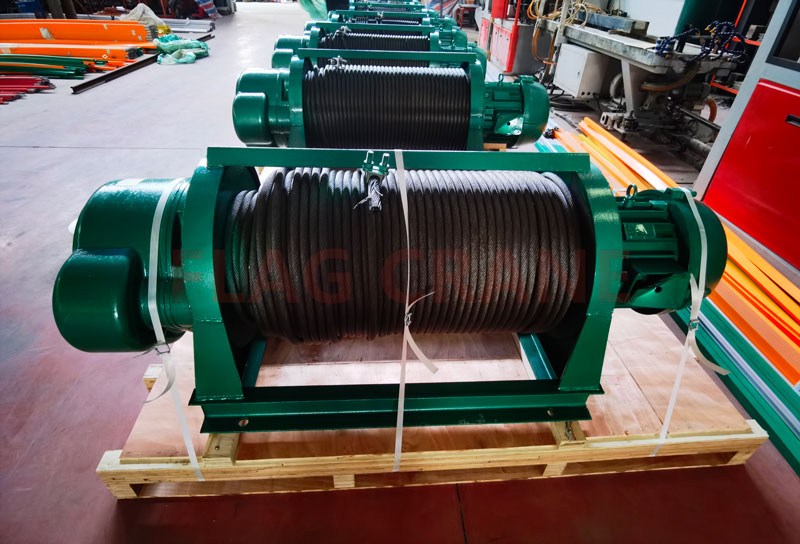 10 ton electric winch can be customized according to customer needs. And we have received the inquiry and some technical requirements from the UAE customer. "10T, 100m rope length, 400V 50Hz ". So Therefore, we responded to the customer's questions and solved the customer's delivery time, third-party certification and transportation issues as soon as possible. Click to learn more about electric winch
Specification of Electric Winch:
Lifting capacity: 10 tones
Lifting height: 100M
Voltage: 400V 50Hz 3-phase
Quantity: 12 sets
Electric Winch Packaging & Delivery:
So after 7 days of production, this customized 12 sets 10t electric winch were completed.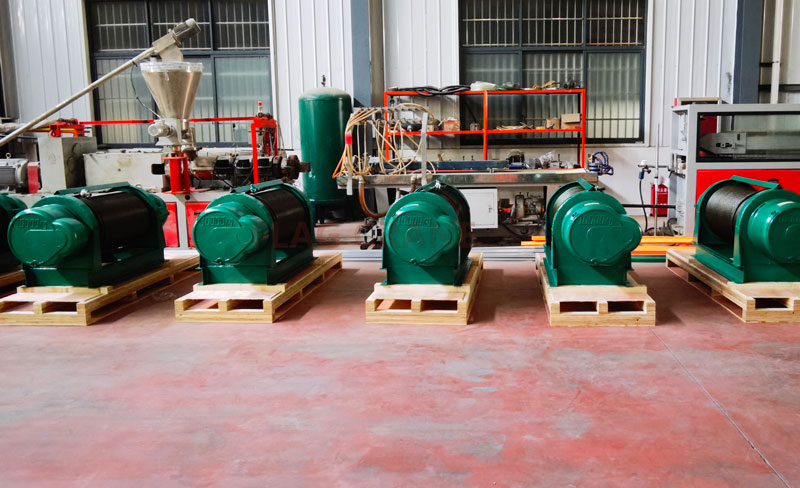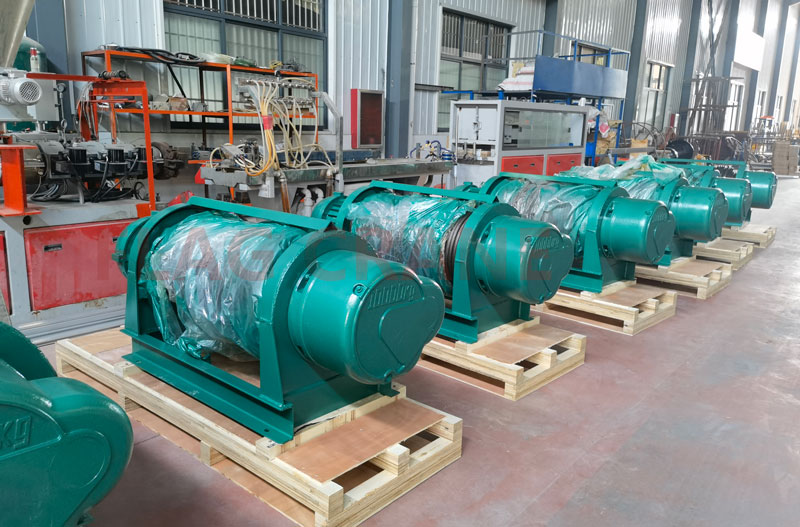 Flagcrane has a professional technical team, which can design and produce standard and non-standard cranes. If there are other special requirements, it can be customized according to user needs and negotiated by both parties.